euro
event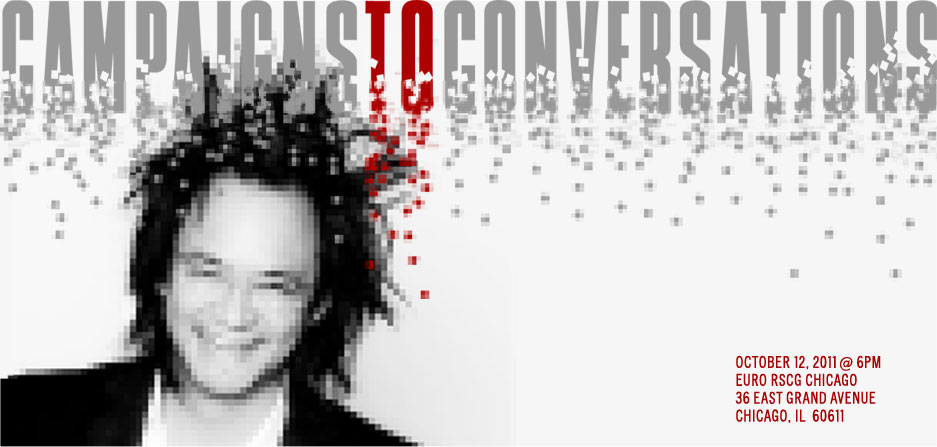 How do we shift from demanding attention to inviting interaction?
EURO RSCG CHICAGO will proudly host a new presentation "Campaigns to Conversations" by AOL Digital Prophet David Shing on October 12 at 6PM. Join us then for an exclusive dialogue about humanizing brands in an increasingly digital world. The event will take place at our offices in downtown Chicago at the corner of Grand and Wabash. Refreshments and drinks will be served. Please direct questions to Caitlin Kennedy at 312.640.3029.
Please register below. Seating is limited.